Panic at the Scale
I was so proud to come home from our honeymoon weighing one pound less than I did on the day before our wedding. Then, I went to sleep. For the next week, I woke and ate at odd times and gained five pounds. Thanks jetlag! Ugh! It messed me up so much that I was off balance in PiYo and I'm kind of a balance diva. My stomach began to ache by midday most days. In the week that followed, I put on another three pounds.
Total frustration! While I wasn't working out quite as much as I had been in the weeks leading up to our wedding, I was still working out for about two hours per day. Thanks to the near zero temperatures, gone were the quick fifteen minute walks in the neighborhood I'd been taking before to keep my step count where I wanted it to be. I was still avoiding dairy at least 90% of the time.
I began reading about intense diet and exercise regimes, thinking it was time to bite the bullet and really go after it. Have you heard about J. Lo's no sugar, no carb diet? https://www.oprahmag.com/life/food/a26552775/jlo-arod-no-sugar-no-carb-challenge/ I might give it a try in a week or two, but first…
A return to my Precision Nutrition journey.
I took a deep breath and remembered a Precision Nutrition basic: eat to 80% full. My stomach was probably aching, because it was overstuffed. In trying to get my daily rhythm back on track, I was trying to eat breakfast, lunch, dinner and snacks at my "normal" intervals and at amounts that I was eating when I was logging 20,000+ steps per day. My body didn't need that.
In addition to eating to 80% full, I returned to drinking water in response to hunger. It's easy to confuse our body's messages. Mistaking thirst for huger is common. I also stopped treating hunger as an emergency. My stomach became more content. The numbers on the scale stopped going up.
For the past week, the Precision Nutrition have focused on eating plants and protein at every meal (snacks included). I've had fun finding and coming up with meals and snacks that embrace both.
Banana bread with cream cheese and strawberries anyone?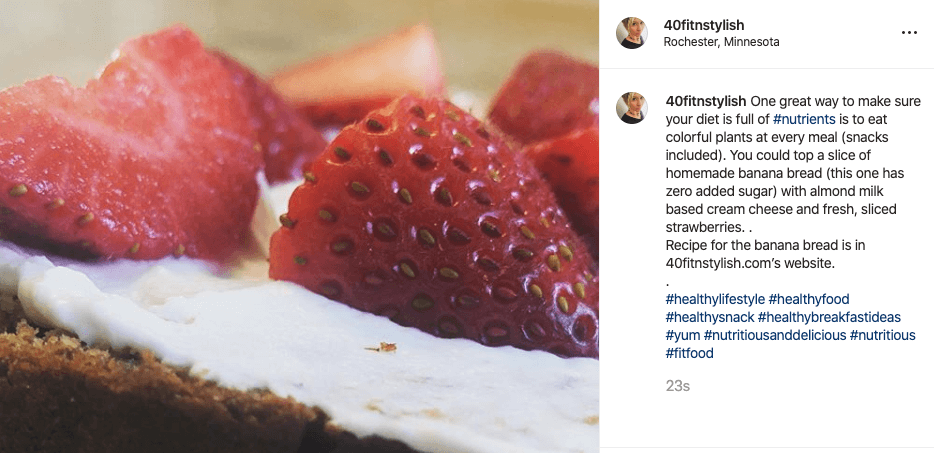 How about enjoying Buffalo Chicken on the skinny and with plenty of veggies?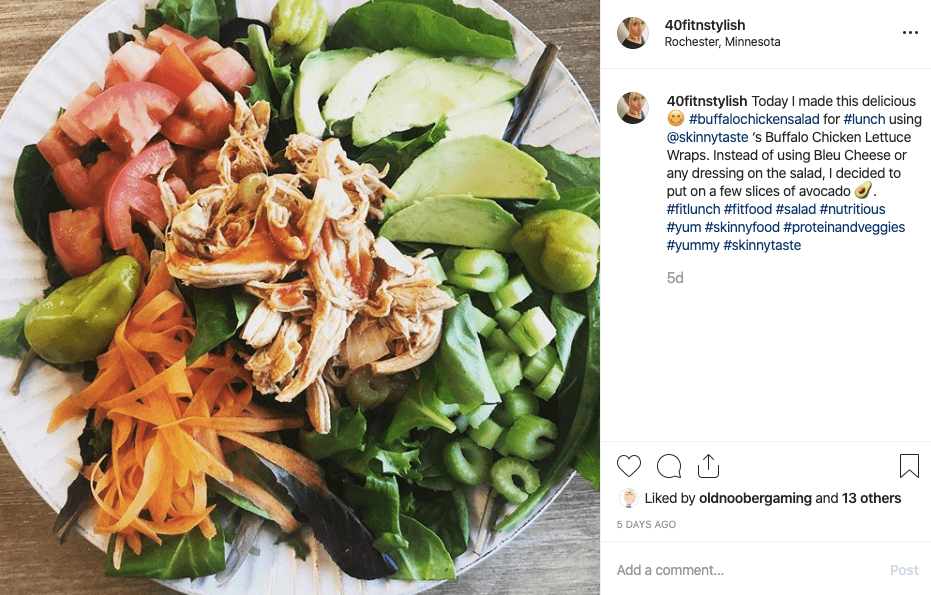 Or, an egg baked into a Portabello mushroom cap?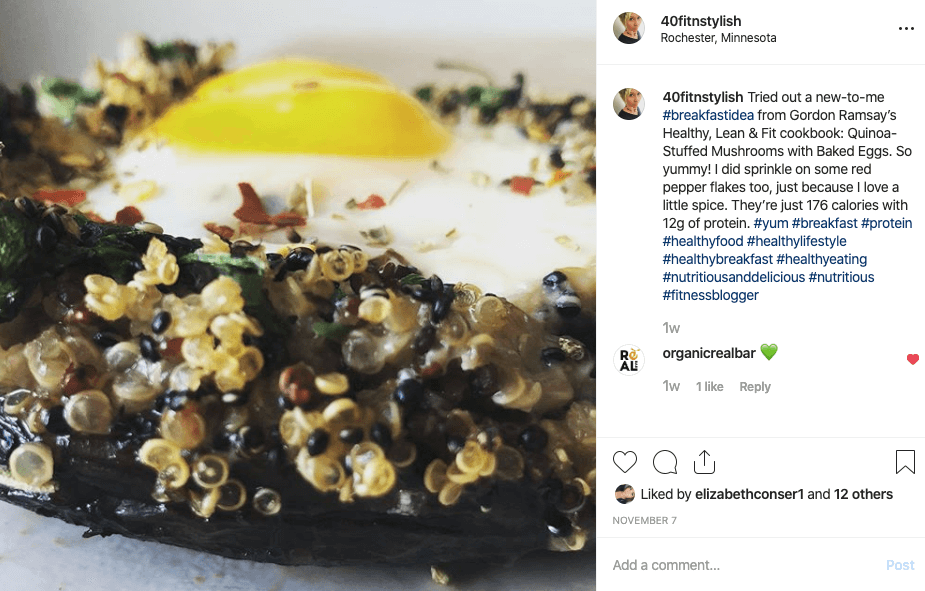 By my plant and protein focused week's end, the numbers on my scale were down enough to make my panic to stop. I dropped four pounds and have another four to go to get to my day back from the honeymoon weight (137 pounds).
So far on my PN journey, I've learned:
In the coming weeks, I'll learn more about what works for me. Maybe I'll go all J. Lo and A-Rod and try their 10-day challenge, or maybe I won't. There's always room in the PN Journey to experiment and try new things, right? Yet, when I can make progress without getting all restrictive, I might not want (or feel any need) to go there.
Think you want to give Precision Nutrition a try? Veronica Egan is my coach. You can connect with her at justmovefit@gmail.com, on Facebook at Just Move – Fitness and on Instagram at @justmove2bfit.