My husband and I have started a travel and lifestyle channel on YouTube called The ChriMel Show. The first place we "traveled to" is my hometown, Rochester, MN.
Rochester is a smallish city that's developing some big city swagger. Its bar, restaurant, and retail scenes have evolved much in the past decade.
They've gone from being places to go to because:
You're hoping to dance with somebody or wanting to watch a game on a bigger screen than you have at home.
Mom doesn't want to cook, so I guess we'll eat out.
Now that we own a home, I guess we need stuff.
To being to go to for:
Creative chef driven menus.
Craft cocktails, local brews, and wine menus created by in-house sommeliers.
Thoughtfully curated, locally-owned stores.
While I have many favorite places in Rochester, here are 7 I recommend going to the next time you're in town…er, visiting the biggish city.
– 7 Places to Eat, Drink, and Shop at in Rochester, MN  –
Eat
Five West (1991 Commerce Dr NW, Rochester, MN 55901) for breakfast with friends. Their weekday breakfasts are so affordable and delicious. The service is prompt too. I love the Eggs Benedict with hollandaise sauce on the side. It's not easy being good. I'd really love the sauce on it, but I've got goals.
Bar Buffalo (20 3rd St SW, Rochester, MN 55902) is a gin-focused bar with small plates for vegetarians and meat eaters alike. My husband and I love the Dirty Fries. They're fries tossed with shaved prime rib, topped with sauteed onions, peppers, Fresno chilies, and avocado cream.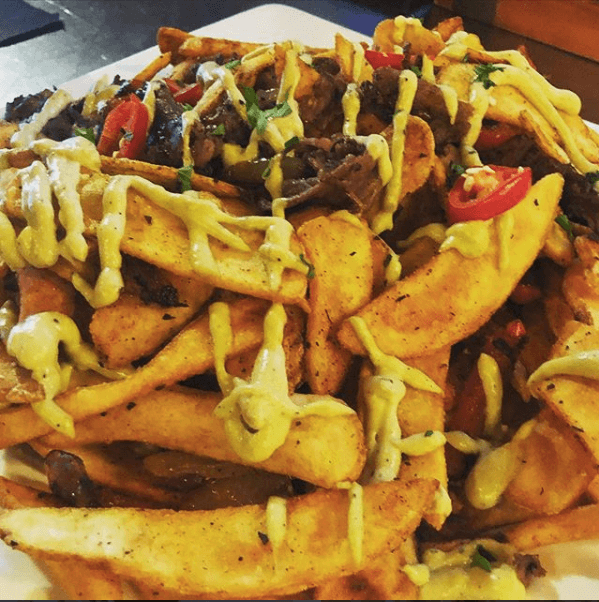 Terza Ristorante (30 3rd St SE, Rochester, MN 55904) is an Italian restaurant with delicious handmade pasta. My favorite dish is the Gnocchi with Mother Sauce. The gnocchi is hand-crafted in house by Chef Vincenzo.
Chef Vincenzo owned a restaurant in Italy. Then, Sheryl from Minnesota ate at his restaurant and wanted his recipe for chocolate cake. The two fell in love. Now, thanks to their journey, I eat the most delicious hand-made gnocchi at least once a month. She fell in love in a Tuscan Kitchen: An Interview with Sheryl Ness. Chicken Parmesan is my husband's favorite.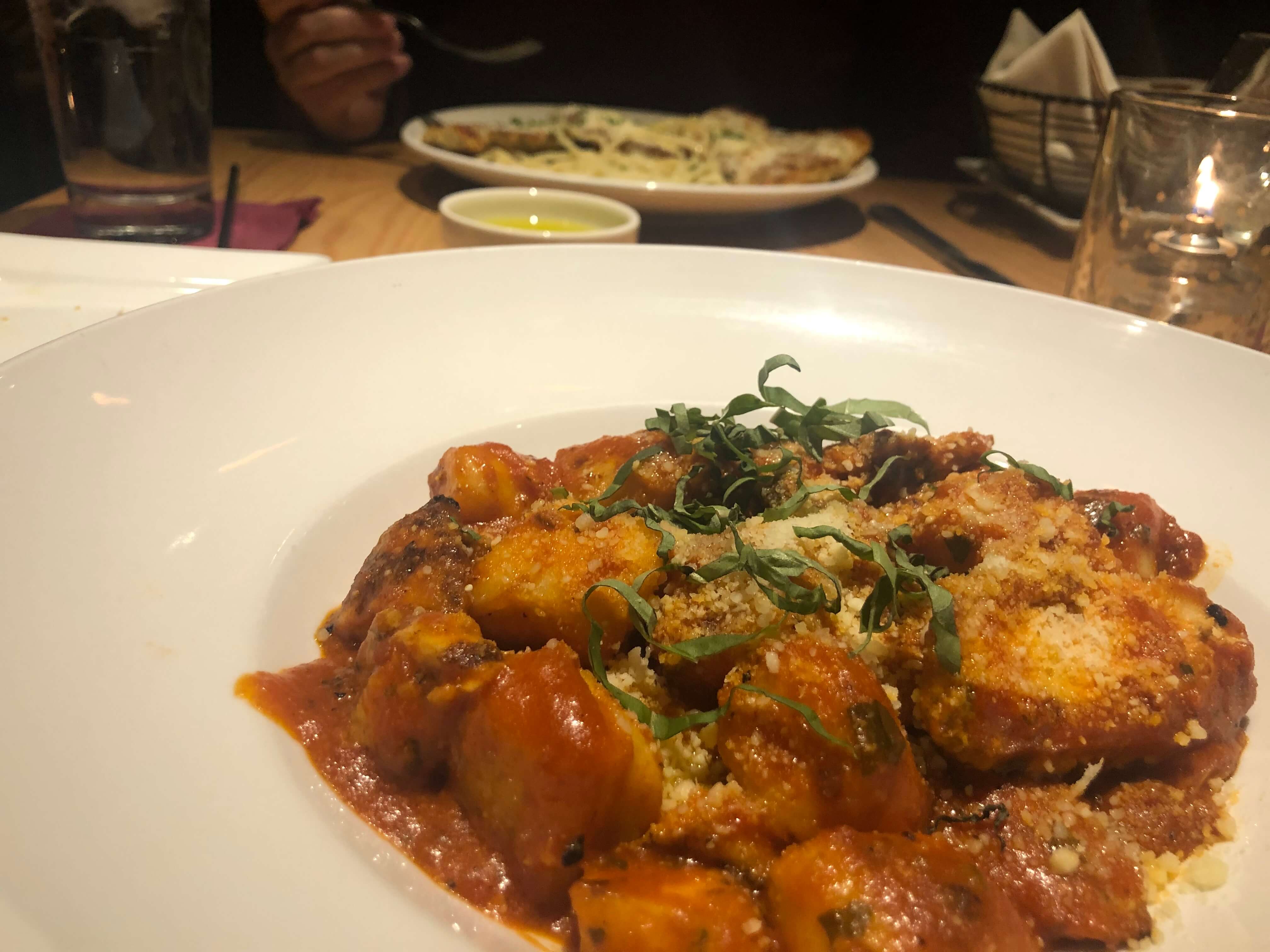 Drink
Bitter & Pour  (18 3rd St SW Suite #1, Rochester, MN 55902) is a below ground, speakeasy style hideaway that earned Rochester Magazine's Best Bar, Best Cocktail, Best Bartender, and Best Bar Service. An impressive first year. During the summer months, our favorite is the Strawberry and Rhubarb Old Fashioned.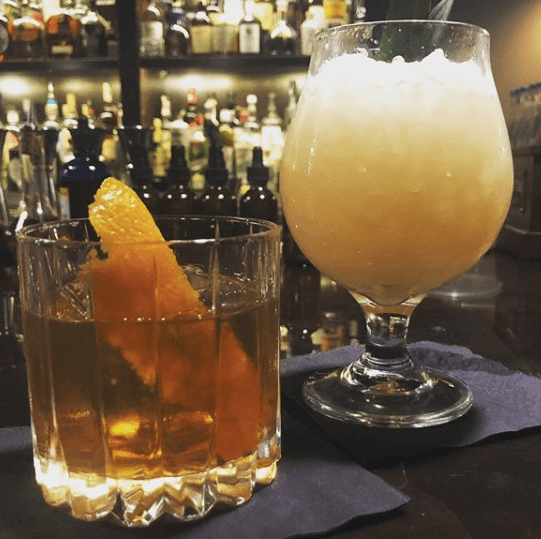 Half Barrel (304 1st Ave SW, Rochester, MN 55902) is one of the top 50 whiskey bars in all of the United States. They have over 400 different types of whiskey lining their shelves. You can order a flight of whiskey, or try our favorite nightcap: Knobs & Holler. The recipe includes Knob Creek Single Barrel, Tempus Fugit Creme de Cacao, Demerara, Cacao Nib Tincture, and Dashfire Old Fashioned Bitters.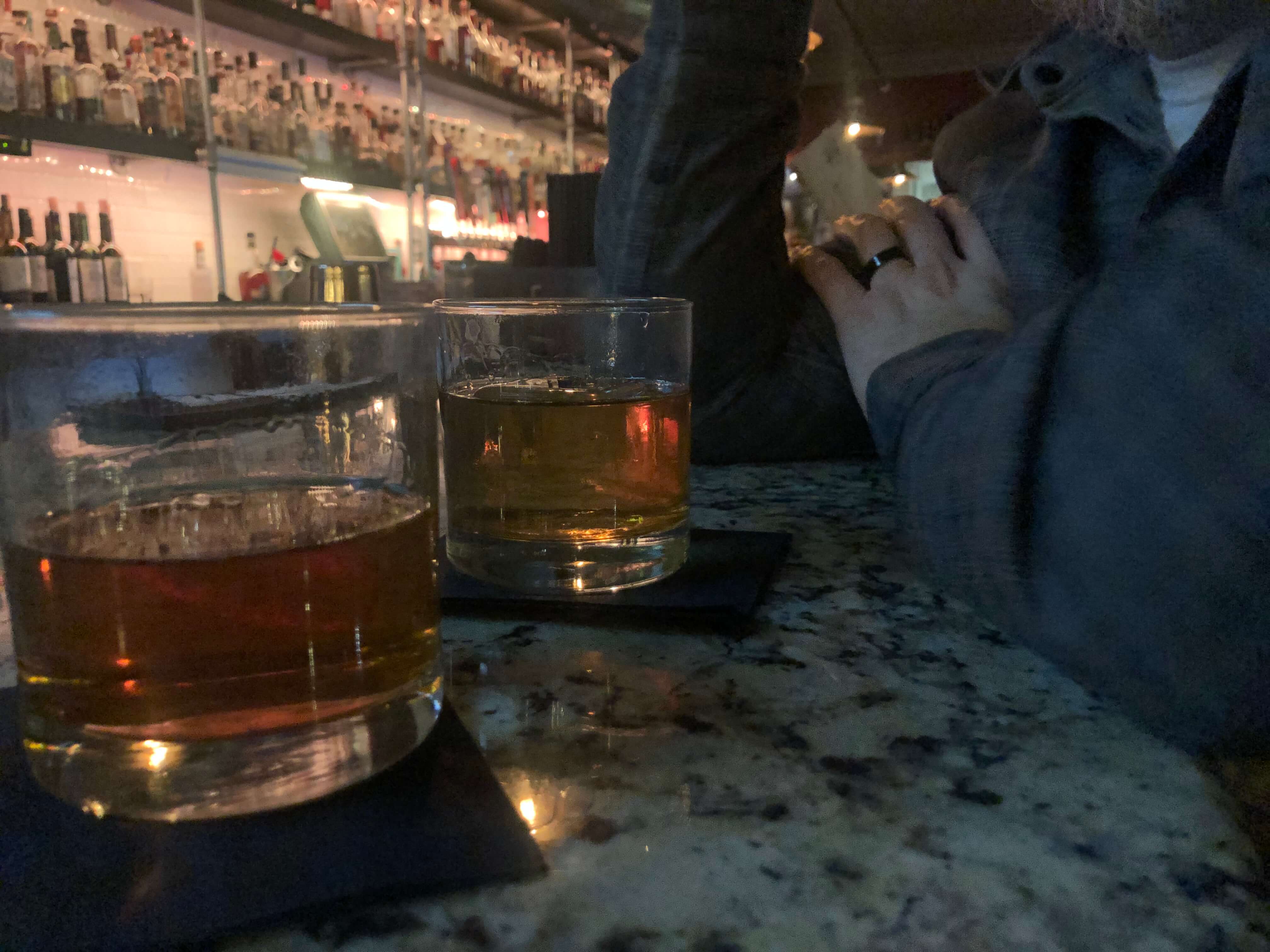 Shop
Dwell Local (602 7th St NW, Rochester, MN 55901) features handmade home decor, accessories, and gifts. Many of their selections are made by local artists like Shelly and Amy (pictured below).
Interviews with a couple of artists at Dwell: 'Tis the Season to Sparkle and Shine: A Conversation with Jewelry Designer Amy Johnson, Become a Hat Person with Style, an interview with Shelly Daood, Bound to Be Creative owner, designer, and maker.
Satisfy your inner culinary artist by shopping at Figue  (1190 16th St SW #100, Rochester, MN 55902). There you'll find wares by local makers and artisans. When I look around at what they have in store, I can imagine Alice Waters, or Gordon Ramsay having the same items in their kitchens. They also sell goods (and goodies) made by small food producers. The last time I was in they had Hot Chocolate Love Cake made by Chef Vincenzo available.
Figue collaborates with local chefs and home cooks to offer special classes and events. My husband and I attended their "Valentine's Day Dinner in Italy" event. It was divine.
Want a closer look? My husband and I put together a video of some of our favorites:

Let's Connect! You can find me on Instagram @melissa_j_peterson and my husband and my adventures at @the_chrimel_show. Prefer Pinterest? Click here. 40 Fit N' Stylish is also on Facebook.