Play with your food! Did your parents ever insist that you start playing with your food? Mine didn't. They, along with all of the other responsible adults in my life said the reverse.
I'm 41 and am just now learning to play with my food. Precision Nutrition, the nutrition coaching program that I'm trying out under the guidance of Coach Emily Watkins, encourages those on the program to play with their food. Playing is way more fun than dieting (imho).
How do you play with your food?
By trying new things. Experimenting. Then, figuring out what works for you and what doesn't.
Right now I am:
Drinking half my bodyweight in water each day (and peeing a lot).
Going dairy free for 30-days.
Consuming protein at each meal.
Me & Water. Relationship Status: Complicated.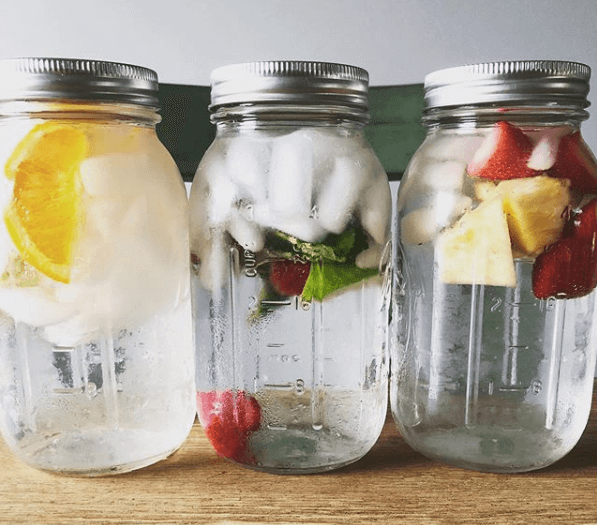 Growing up, I almost always had easy access to Kool-Aid, Sunny Delight, Hawaiian Fruit Punch, and Hi-C juice boxes. I loved Crush soda. We'd get bottles and cans of orange, grape, and strawberry. Tahitian Treat reminds me of summertime and junior high. Pepsi and Mountain Dew were mainstays, though I don't remember having Mountain Dew before I was ten. It might've happened.
Water though? No thank you. Do I have to? Ugh!
Despite being into fitness, wanting to feel and look good, and to encourage others to do the same, I just haven't been a fan of the essential. Can it really be that awesome for a person if Jesus turned it into wine for his followers to drink? #askingforafriend
From my mid-twenties on, I've been a fan of diet sodas, coffee, and tasty beverages (re:alcohol). In my late 30s, I started to drink it on occasion. Then, I read Rachel Hollis's Girl, Stop Apologizing. She recommends drinking half your body weight in water each and every day.
I applied the Precision Nutrition perspective to her recommendation. Experiment. Try it and see.
In the past week, I've started to drink water all the time. I've even craved it. Me. It seems like fiction, but it isn't.
When I want to add a little flavor, I have some lemonade flavored SplasH2O by Melaleuca.* Well, I have some if my fiance hasn't polished it off.
Going Dairy Free for 30 Days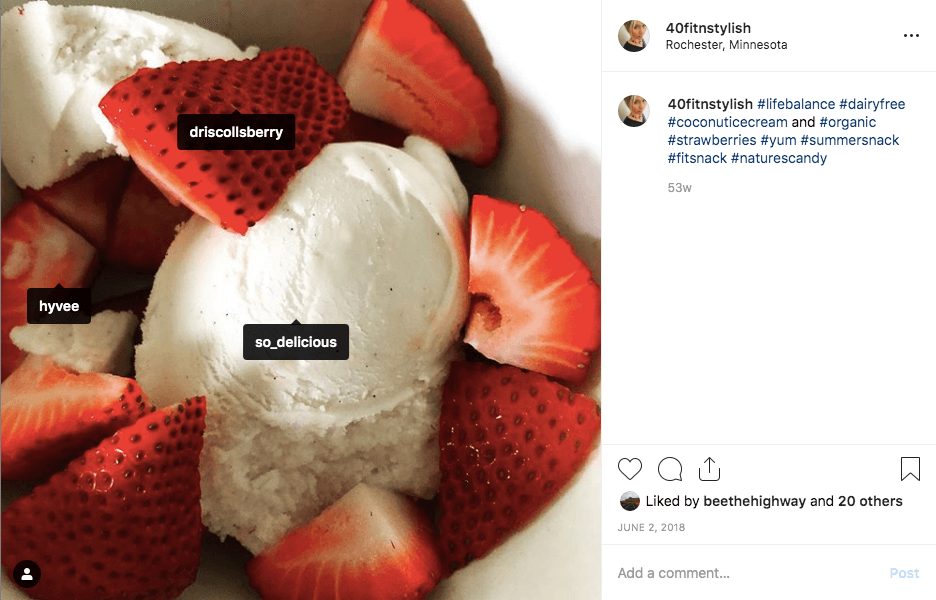 Last week in one of the Precision Nutrition (PN) coaching sessions I completed, I learned that some people who aren't lactose intolerant may experience "an inflammatory reaction from other components, such as the immunoglobulins." Isn't that a great word? Immunoglobulins. It makes me think of sophisticated goblins.
The inflammatory reaction can cause the following symptoms: acne, digestive upset, allergy and asthma flare-ups, joint pain, and thyroid issues. I have acne. My stomach is often upset. I have asthma and an assortment of allergies. My joints have become nags, complaining after most workouts; and, there's a history of arthritis in my family.
So, I'm quitting dairy for 30 days and seeing if there's a change in any of my symptoms. If nothing improves, I just might make myself a double-decker grilled cheese sandwich to celebrate that dairy is not the cause of my woes.
To be honest though, dairy isn't all that hard to quit. I love dairy-free coconut milk and dairy-free coconut ice cream. Cheese isn't the only flavor in town. Sandwiches topped with roasted red peppers, sprouts, pickles, and savory mustards are plenty satisfying.
Do you have any of the symptoms mentioned? Maybe quitting dairy for 30-days will change your world. Maybe not. There's only one way to find out. Play with your food 🙂
Consuming Protein at Each Meal
Easy peasy, right? Yes. For the most part. It wasn't until I started focusing on consuming protein at each meal that I noticed I had protein-free meals on my week's plan. A portobello mushroom sandwich isn't stacking up any grams of protein. Neither is seared broccoli soup. Yummy Cucumber-Avocado Sandwiches don't make the cut. Ditto for grilled cheese served with homemade tomato basil soup (not that I'd have grilled cheese anymore).
Eating protein at each meal hasn't required much effort, just a little focus.
Bonus experiment that's not quite playing with food.
On Sunday, I thought I wanted a treat. Yet, I checked in with my stomach and it really wasn't all that hungry. So, I experimented. Maybe what my body and mind was craving was an indulgent R&R style treat.
I took a warm, luxurious bath with scented salts and Sun Valley Honey Almond Shea Butter Body Wash. While in the bath, I read.
Nutrition: 100% Daily Supply of Total Relaxation. Calories: 0. I wonder how often I think I need a "treat" when really I just need to treat myself a little bit better. What about you? Do you have a no calorie treat that helps you curb your cravings?
What's your favorite way to play with your food? I'd love to know! Let's connect on Instagram, Facebook, and Twitter.
If you're interested in learning more about Melaleuca products, message me for details on how to purchase it at preferred pricing. Once I learned more about the environment and health benefits of the products, I decided to start using them. Now that I've been using them for a few months, I feel confident in sharing them with 40 Fit N' Stylish readers.