Just off highway 10 in Ramsey, Minnesota, behind the Outpost Bar and Grill, a frozen yogurt is made that may make you change the way you think about ice cream.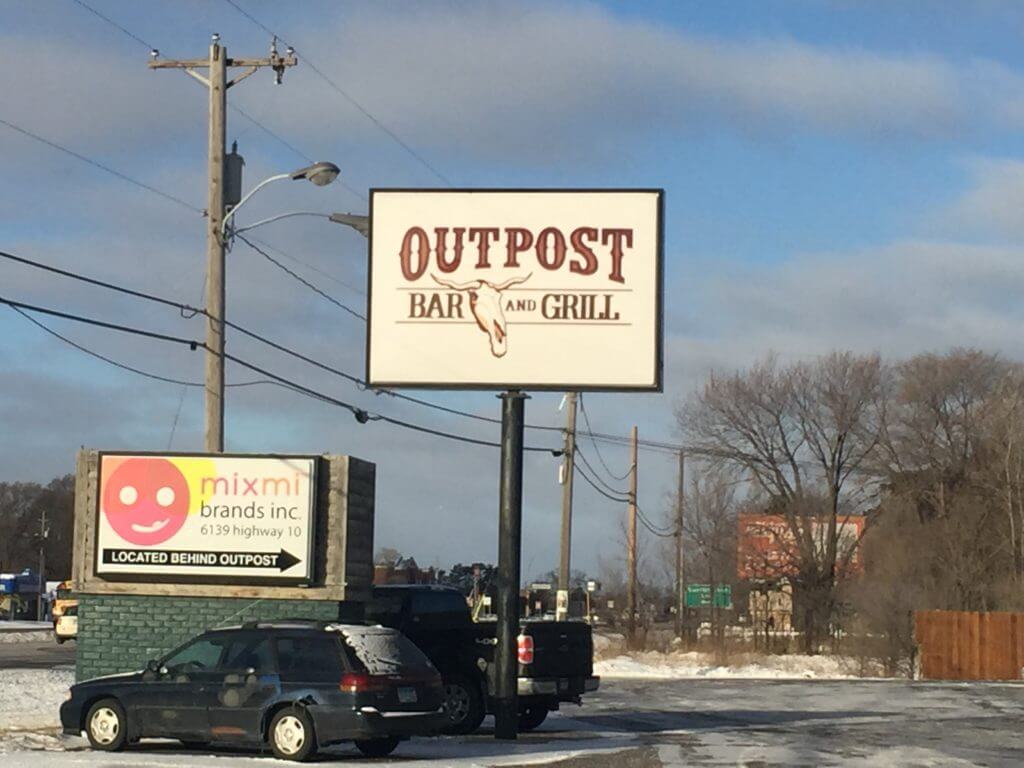 It changed my mind when I sampled some Voila Fiber Rich Frozen Yogurt at Feast, an annual local food festival marketplace held in Rochester, Minnesota.
I was going to have just a taste. "Will you share a sample with me?" I asked my fiancee. We'd tried a number of foods at the festival and I was sure I'd gone way overboard on my day's calorie count.
"There's no sharing on this one," a woman next to me said. "Just asking for more."
So, we each got our own sample and then, yes, we had another. Calories be damned! I was doing super important blogging research. And I was doing my body some good given the fiber and probiotics in Voila Fiber Rich Frozen Yogurt. A full serving is only 170 calories and I was just sampling.
I sampled Caramel Frappe and Vanilla Cupcake. My taste buds enjoyed them both, but loved the Caramel Frappe just a little bit more. Dedicated researcher that I am, when I visited the small batch food plant where the frozen yogurt is made, I tried a full cup of Peppermint flavored Voila Fiber Rich. Yum and then some! It can be my ice cream and my Ho Ho Mint Mocha fix.
I wasn't alone in liking it. 37th Street Hy-Vee Dietitian Kayley Gamm did too. "I really liked the fiber in it. 5 grams, that's a lot. And the probiotics." Thanks to Gamm and the store's Health Market Manager, you can now buy Voila Fiber Rich Frozen Yogurt at the 37th Street Hy-Vee in Rochester.
As an almost 40 year-old woman, according to nutrition guidelines, I should be getting 25.2 grams of fiber per day. According to the Harlanders, "Foods high in fiber seem to be the best choice for promoting the growth of health promoting gut microbes."
"It's crazy how much the gut is connected to every other function of your body," said Gamm. "The gut is the mainframe of everything."
Voila Fiber Rich Frozen Yogurt is also gluten-free and nut-free.
The Struggle to Consume Fiber is Real
I've started recording everything I consume into MyFitnessPal. As I write this blog and the clock ticks towards 3 p.m., I've only consumed 7 grams of fiber.
My breakfast:


My lunch:

I loaded up on vegetables at lunch: carrots, broccoli, mushrooms, onion, bean sprouts, and bamboo shoots. It took 354 calories for me to get another 5 grams of fiber.
To help me increase my fiber, Gamm recommends looking for 3 grams of fiber or more on food packages. Other sources she recommends for fiber include: rice, quinoa, lentils, beans, fruits, and vegetables.
How did Voila Fiber Rich Frozen Yogurt Come to Be?
It's just another one of those guy meets girl in the food science building on the University of Minnesota campus kind of stories.
"My mom had a lab there. Her dad had a lab there. That's how we met," said Chris Harlander. His wife, Kristin, is the brains behind the operation. Just ask him, he'll tell you. "My wife is smarter than me. She's a product developer."
Then…
Chris and Kristin have children. One son becomes an ice cream fiend. They find a bunch of wrappers in his backpack, including Twix Ice Cream sandwich ones. "The calories of a Big Mac that he could eat in a minute," said Chris. "They're selling this at schools, really?"
That was before the Smart Snacks in School rule.
And so…
In what once was a banquet hall space, where brides and grooms were driven by limo onto the dance floor, Chris built Kristin a small batch food plant and the two went to work creating fiber rich frozen yogurts with five different live and active probiotic cultures.
"She's looking at cultures, looking at what kind of nutrition can we put in this…Now we have this high fiber, fairly high protein frozen yogurt."
Their first sale was in 2012 to K-12 schools. The timing happened to be right. Michelle Obama had just started Smart Snacks. The frozen yogurt sold to schools is branded mixmi. The Voila Fiber Rich brand was created to entice an older, more sophisticated consumer like myself. Right now it's available at a select retailers in the Midwest. Soon, it will be available online. It's really so delicious, I'm sure it'll be in a store near you wherever you are soon.
In the Works…
Kristin and their eldest son, Axl are working on a dry mix that is reconstituted with milk. He is studying to become a food scientist. There's now three generations of food scientists in the family.