It's the beginning of Week 3 of My Precision Nutrition Journey with Coach Emily Watkins! I've experienced some great ah-ha moments and takeaways. Here are the details, or the deets as the under-40s might say:
The first two weeks were all about mindset. In addition to listening to and reading a daily lesson each day that took between 5 and 8 minutes, my one goal was to develop a new 5-minute habit.
My new 5-minute habit:
Meditating each and every morning. I've meditated before, but it was always haphazard. When it occurred to me to do it, I would. The time of day varied. Days would turn into weeks before I'd take the time to meditate again.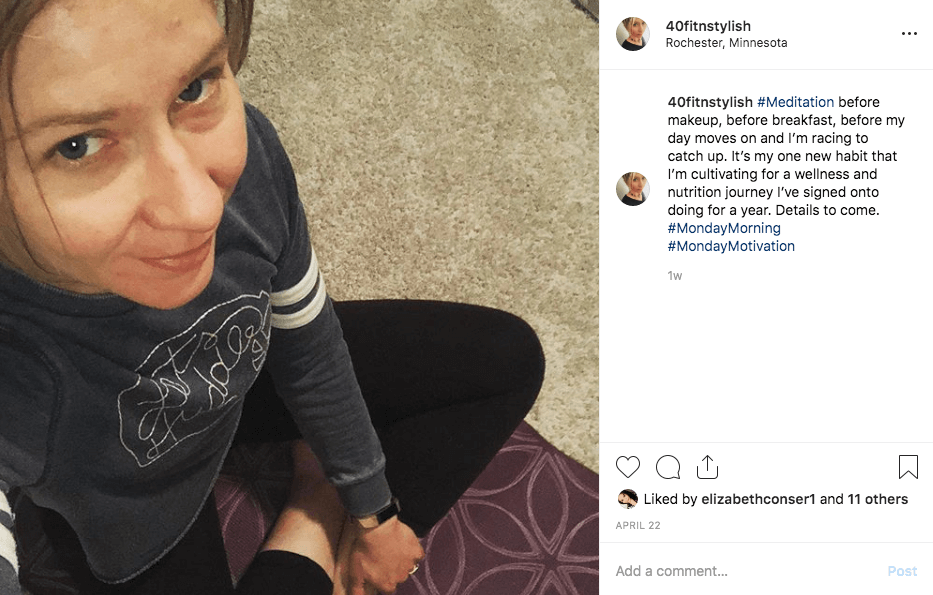 For the past two weeks I have meditated every morning. Meditating first thing in the morning before coffee, or makeup helps me launch my day with greater discernment. My fiance has even started meditating too. Perhaps he started because I keep talking about how much I love meditating, what a difference I notice it making, gosh, I bet if he tried it he might like it too. Or, maybe he gave it a go because I flew calm and without a drop of wine twice. We use Headspace.
A few of my favorite insights:
It helped me realize that the crux of my goal and my discouragement is that I want to be the type of person who sets out and achieves. In the past, I've really been more of the sort of person who sets out, makes great strides, then stalls. That's not who I want to be. I'm giving myself permission to change that.
Creating a Destination Postcard.
The task was to envision where I wanted to be at the end of my year-long Precision Nutrition Journey. I've given it a lot of thought and here's what I want:
Total abs confidence. A six-pack would be nice, but not necessary. I want to reduce bloat and improve my gut health.
Sculpted legs. I have varicose veins and have always felt self-conscious about my legs. If they're sculpted and tan (via lotion, or spray tan) there's no reason for me not to be confident in a pair of shorts.
A yoga body and mind. By this, I do not mean the type of yoga body that causes angst in the yoga community (women posing nude, or nearly nude in a pose in advertisements). I want to make peace with my body, to trust my body and its abilities.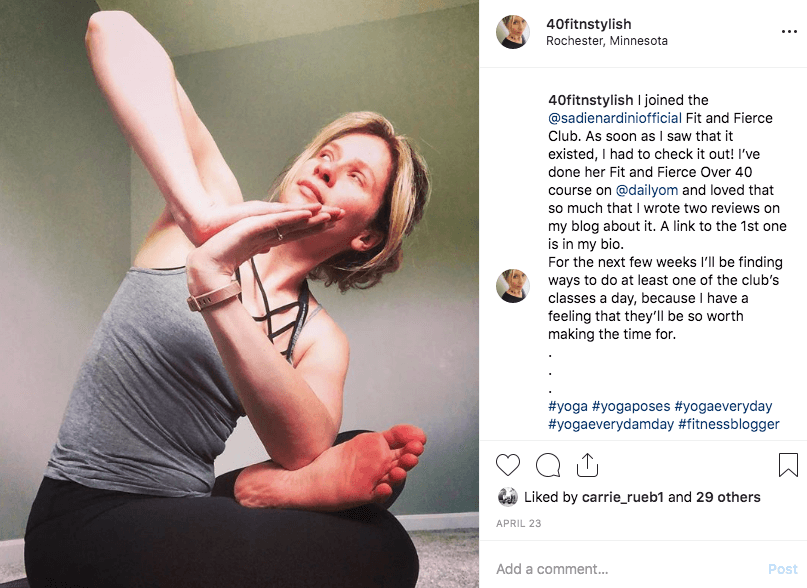 The Precision Nutrition Weekly Review and Ritual on Sundays.
How does it work? According to the lesson it's about asking myself one question: How can I plan and prepare for my week ahead to help myself stay on track with my PN Coaching journey?
Taking 15 minutes on a Sunday evening to look at my week has helped me decide how I want my days to go. Now I know that I'll be having a Morningstar Farms Spicy Black Bean veggie burger for lunch on Monday and grocery shopping after. I'm making chicken chili for Tuesday, because I want to start attending yoga class on Tuesday nights. It'll be easy to fit in making it before class. Then, once I'm home, Chris and I can have it for dinner.
Now that I've done my Weekly Review and Ritual, I have a good idea about how my whole week will flow.
Oh and why do I want to start making time for yoga on Tuesday nights? By the end of my year-long journey, I want to arrive at my destination. That destination includes having a yoga body and mind. Until I really started visualizing my destination, I didn't even know that was a big want for me.
When it comes to your fitness goals, do you know what they are and why you want to achieve them? I'd love to know! Let's connect on Instagram, Facebook, and Twitter.