Today, I jogged. On the track at the RAC. It's not the sort of thing that I do.
I've sprinted on the track when my anger threshold was crossed. It's been a couple of years since I've done a good sprint. I must be enjoying life or something.
Back when I sprinted on a regular basis (back when I sold cars, was married, first started dating post-divorce…), I would crank up music by In This Moment. Adrenalize was one of my favorites to run full force on until I just couldn't anymore. It'd only take 30 – 45 seconds for me to get breathless.
This Song Brings Me Back To…
Three days ago, I was walking the track after 65 minutes on the elliptical. My Spotify was tuned to Tiff McFierce's Ultimate 'Women Run the World' Running Playlist. Fight Song by Rachel Platten came on. When I hear her sing, "Like a small boat, on the ocean," I think about Cocoa Beach.
My daughter, Elizabeth, and I landed in Orlando on August 22, 2015. She was 17. Long before we boarded the plane, I felt this would be our only chance to take a Mother-Daughter vacation before she grew up, or worse.
She fully embraced being a teen. And that's all I have to say about that.
"What are you princesses doing at the airport?" asked the man working the car rental counter. "You belong at Disney."
Elizabeth and I both gave him glowing smiles. I opened up my clipboard of travel information and handed him the sheet with our car rental information. That's right, I geeked out and went all camp leader with the clipboard.
"So, what are you ladies here for?" he asked.
"Surfing," Elizabeth and I said in unison.
He shared that he used to be a competitive surfer. "My soul surfer sisters need a Kia Soul." He upgraded us from the Chevy Spark we were supposed to have for free.
We drove from the airport to Cocoa Beach to surf. Fight Song played on the way. There'd be time enough later to check into our hotel room at Universal Studios in Orlando. We were there for Harry Potter too.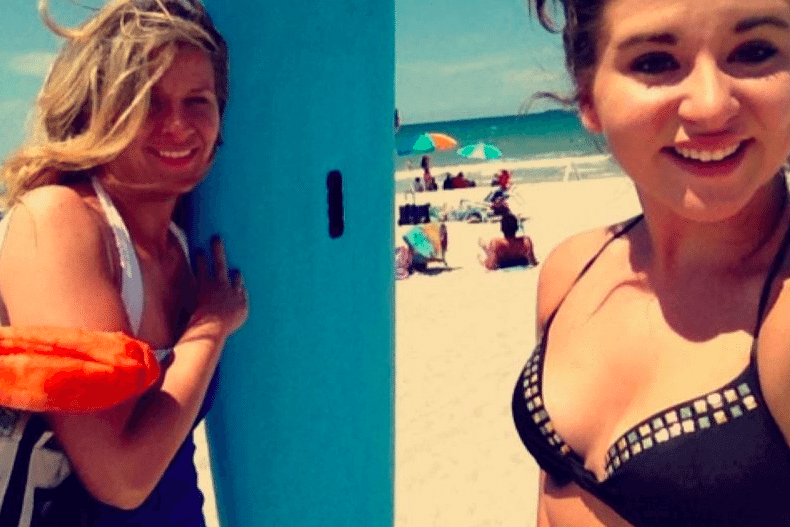 That's where the song takes me. Of course, it also makes me mourn the election results. That's all I have to say about that.
I Started Jogging
So I heard Platten sing, "I might have only one match but I can make an explosion…" and started jogging. Anger wasn't moving me. Neither was grief. It just felt like time to move at a faster clip.
As I jogged, I thought of Forrest Gump. "And then I started running." What if I never stop?
I did stop after the song ended. The next day, I decided to start at the beginning of the playlist and run until I made it through two songs (Love Is A Battlefield and Thunder), or just couldn't do more. After all, I've never been a jogger.
At the end of two songs, I felt okay. I stopped, because that was the plan. Today, I added one more song (POWER). My jog went for 12 minutes. I was tired, but I made it. Tomorrow, I want to add one more. There are 30 songs on the playlist. It'd be pretty amazing if I could jog through all 30 of them.
Only time will tell if I can manage that.
Is there a song that always takes you to a memory? One that moves you? I'd love to know about it. You can send an email my way at melissa@40fitnstylish.com.
This post is part of a series inspired by Eat Pray Love.