The Challenge: Create a welcoming home.
The Expert: Jessica Curry, an interior designer with almost two decades of experience and owner of Interiors by J. Curry. While she specializes in kitchens and bathrooms, Curry has experience designing for all areas of the home. She is a Certified Kitchen Designer, an uncommon cred in Rochester, Minnesota.
Her Personal Aesthetic: Clean lines balanced with warmth. A combination of natural and light with a little bit of color mixed in to make a space more welcoming than sparse museum. Curry admits to having an addiction to succulents. "A little green is good."
Is it any surprise that she suggested Fiddlehead Coffee as a place to meet? The popular cafe on 4th street is warm, welcoming, and has more than a touch of green.
Setting the Table
No matter how limited your budget might be, chances are good that you can put together a welcoming table setting. Go just a step beyond plates and glasses to set a table that greets those gathered around it with warmth. Curry suggests using round placemats in a natural material and live plants such as succulents as extra touches.
Working with Small Places
"Every space no matter how small has so much potential," said Curry. While taking out walls can be tempting, it's not always possible. "Someone might have a wall that backs up to the stairwell and no budget for moving a stairway, or it may not even be physically possible." Curry likes how smaller spaces give her a chance to be creative within a structure's limitations. Sometimes it's about playing up the existing footprint by doing a little rearranging. "Add pizzazz or pattern on the backsplash, texture…maybe a dinette off to the side."
Making Open Concept Work
Curry recommends keeping open concept spaces from feeling boxy and awkward by creating differentiation. "Maybe we want to have a little partial wall, or some columns and accents in the dining space." She also recommends anchoring the room. A nice area rug can help define a living space. "Using different materials and textures to make that kitchen cozy. Adding a little color on the island piece to make that more of an inviting seating area."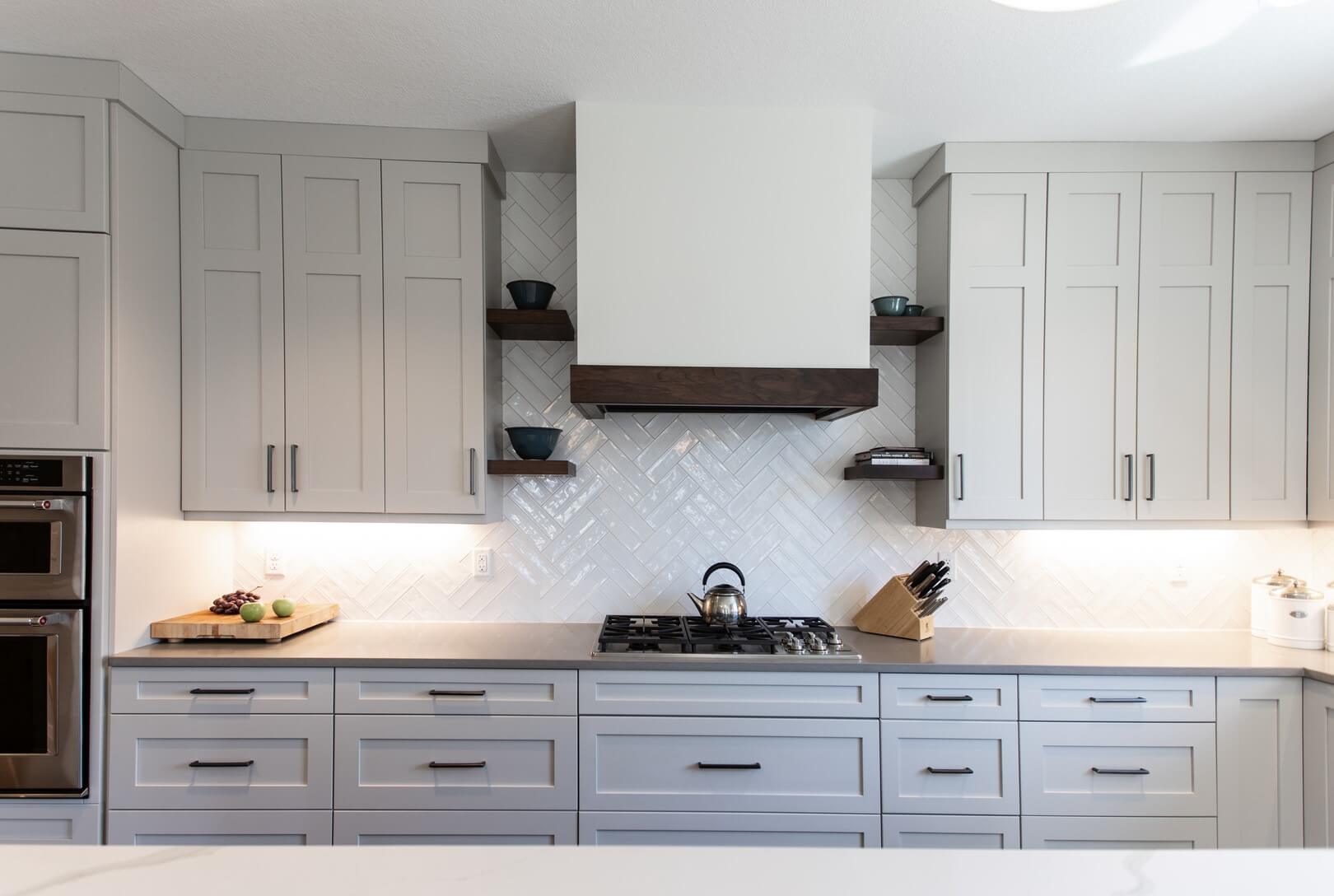 Small changes that can make a big impact:
While Instagram scrolling or flipping through magazine pages, it can be tempting to want to update your home to the latest trending, eye-catching look. "Trends change every year. There's always new stuff becoming available," Curry suggests finding a happy medium and "not going to the nth degree with what you're seeing in magazines."
Instead, she recommends taking bits and pieces of a trend you're in love with and mixing them in. "Light fixtures can define different spaces and set the tone." Another fun way to incorporate trends without doing a total remodel is switching out cabinet hardware, or painting.
What's trending now?
Natural woods, often with a washed look, are in. A lot of people are doing painted cabinets. "Navies and blues that were more prevalent last couple years are still desirable, but green for cabinets is a really hot color that clients are asking for more. People are getting more bold with colors."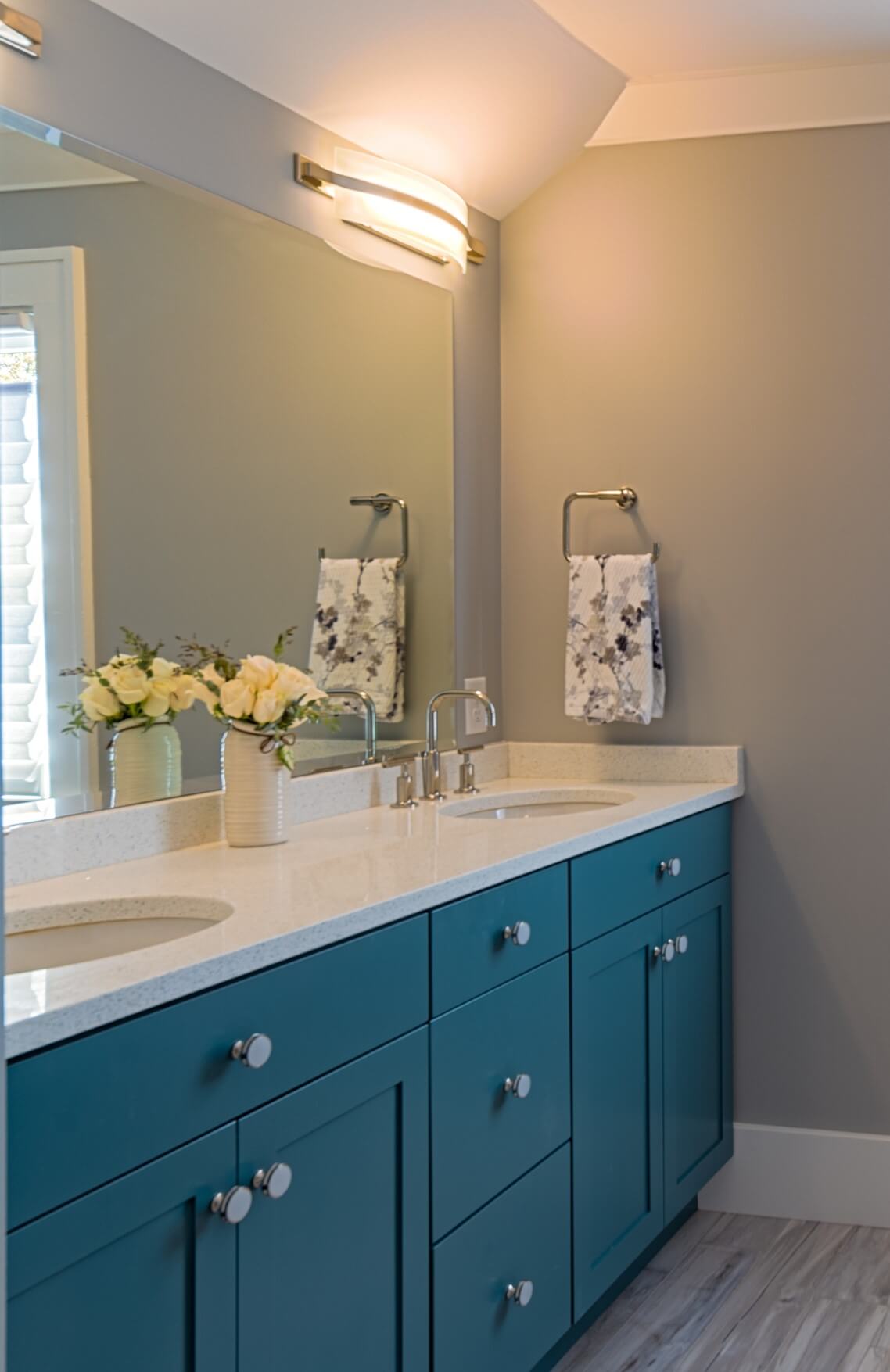 Is it time for a remodel?
When it comes to investing in a remodeling project, make time to do a complete, cohesive look. Do your research and give hiring a designer serious consideration. "Not talking to someone on the front end can make a project cost twice the price," Curry said. "Yes, it's an investment but it should save you money on the back end." Those who skip this step often end up buying twice as much, or get started only to realize halfway through that they are in dire need of help.
Three steps to take before beginning a remodel:
Consider everything.
Create a plan.
Price the plan.
Three major remodeling don'ts:
Don't tear anything out without a plan! Believe it or not, one of the most common mistakes Curry sees people make is tearing out their kitchen before thinking about the plan for the new kitchen. "It rushes the whole process. You're maybe not making the best decisions, because you're getting emotional with the realization that 'I don't have a kitchen, how do I get that done?'"
Don't buy appliances before beginning the process. They may not fit the remodeled space, so it's better to wait and make sure that it's all going to work together.
Don't do it partway. "If you're going to do it, don't just do it partway to save money," said Curry. "Call me in two years, and let's do it right." Why? "You're likely to lay the room out a little different. When someone trusts us to do that and we go through that entire process, they get that most cohesive, finished look."
Houzz vs. Pinterest
Have you heard of Houzz? Curry introduced me to the app as we talked at Fiddlehead. "On Houzz you can create this idea book. Both the homeowner and I can save pictures." Then each time a photo is commented on by the designer, or the homeowner, the other is notified.
Pinterest can lead both designer and homeowner down a link bunny trail.
"I have a lot of respect for my clients' time and that they've been thinking about it [the remodel] for years." However they've curated images and ideas gives Curry a start. Then, she starts her own book, incorporating their ideas and using her professional design discernment.

The Welcoming Home
What do you and your guests feel when entering whatever sort of dwelling you call home? Warm, relaxed, stressed? If it's the last on that list, it might be time to consider making a change or two. You can always start small. Check out Jessica Curry on Instagram (I love her feed!) for inspiration or see her projects on Houzz.