#HappyNationalMimosaDay!
Brunch anyone? On a Thursday! Wine not?
Bad pun. I know. Yet, I've been seeing similar phrases on so many t-shirts lately. Have you?
If brunch can't be in your game plan today, maybe you could have one with dinner, or after. It's sweet and refreshing without being overwhelming, so long as you make it that way.
My Mimosa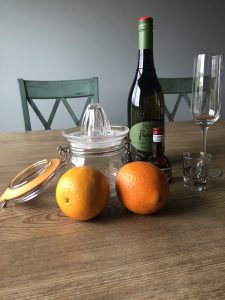 What you'll need: Prosecco, Grand Marnier, oranges, juicer, shot glass, and champagne flute.
This recipe is not for a crowd. It's for times when there's reason to make one, or two at a time. Tonight, I'll make mimosas as a nightcap for my fiance and me. With the way the weather in Minnesota has warmed up, I think they'll be a marvelous way to end the day.
Mimosa Making Steps:
First, pour about 1/3 shot of Grand Marnier into a shot glass. Do you love my Hamilton shot glass? I do! I bought it during my birthday weekend in Chicago.
Then, add the Grand Marnier to the champagne flute. You could also do the Grand Marnier as a float, adding it at the end. However, with the way Prosecco bubbles, it felt wise to do this step first.
Next, make fresh squeezed orange juice. I use one orange per drink. The Kilner Juicer is great. It's sturdy, dishwasher safe (at least it's survived mine), and has an attached lid. You could make the juice a little earlier, or make extra and save the leftovers to drink with breakfast. The juice. Not the mimosa. Unless that's how you roll. This is a judgment free zone.
Top with Prosecco. Add a slice of orange to give it that extra sense of occasion.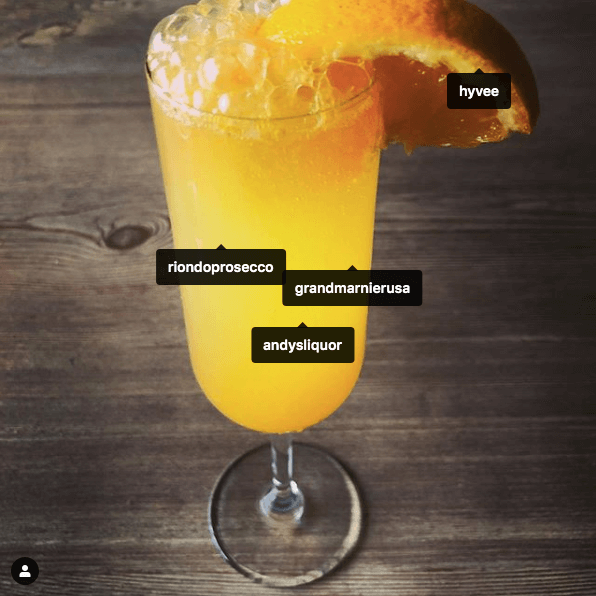 Do you love mimosas? What #NationalDay are you most looking forward to?
You can connect with me on Instagram @40FitNStylish, on Twitter @MelissaMcNallan, and on Facebook @40FitNStylish.